---
Vermeer
Vermeer Equipment - Making a real impact in a progressing world.
Making an impact. It's what we live for. It's what drives us. It's what sets us apart.
For more than six decades, Vermeer has been making an impact by providing agricultural and industrial equipment that is built tough, built to perform, built for value and backed by caring customer service. But our impact doesn't stop there. It goes far beyond the high-quality of our yellow iron. That's just our starting point. Today, we are an industrial and agricultural equipment company helping make a real impact in a progressing world.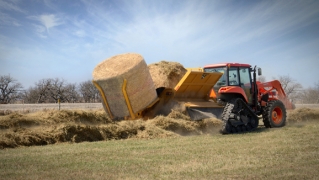 Customers who use Vermeer equipment and service strive to be more productive, profitable and help make good things happen in communities large and small by improving infrastructure that keeps people connected, working farms and ranches that support a vibrant food supply, and by efficiently and responsibly managing natural resources.
We also deliver a positive impact on the more than 3,000 team members of Vermeer and our affiliated companies who have chosen to build a lasting, successful career at one of our worldwide locations, and these people are committed to making a difference in the communities in which they live and work. We are proud of the impact we are making with our people, our customers and our world and we are a company committed to making a real impact through all our business practices.
Our Customer Commitment
To build and improve infrastructure, work farms and ranches, and manage our natural resources, hard workers worldwide depend on Vermeer to help keep their operations productive and profitable. To help them achieve these goals our efforts are focused on maximizing their productivity and maintaining confidence in us and the success of their business as they move themselves and the world forward in smart and efficient ways. We help to maximize our customers' productivity and investment in Vermeer machines by building high-quality machines that are continuously improved in ways that are practical and useful to our customers to help make their operations more efficient. These machines are designed to deliver a long-term value by being built to reliably perform in tough environments that help our customers get more done and lower their operating costs day in and day out.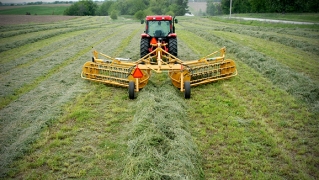 We are also committed to ensuring our customers feel confident that we will be with them as they look to achieve business success. Through our regional offices and hundreds of dealers worldwide providing quality, caring service and support, we work to provide a positive, local experience our customers can rely on, whether they are new to Vermeer or their machine is nearing five digits on the hour meter. As we work to help our customers meet their business goals and make progress around the world, we also remain committed to developing a culture of improvement at Vermeer. That means aligning to the way our customers do business. Like our customers, we seek to find efficiencies and get the most out of the resources we use to minimize waste and improve the quality of our products and our people. This culture of improvement helps ensure the costs of our products are competitive and our quality stays at a high standard so our customers can know they are purchasing equipment that is reliable and high performing from day one.