Secure the best price on the lifeblood for every single piece of equipment you own!
Back by popular demand - Our 3-month sale on bulk lubricants and filters is back! This year it's more important than ever to get your equipment ready for action as soon as possible. The longer you wait the less you will save!
We kick things off on February 1st with 15¢/L saving on all Bulk oils and 15% discount on all filters.
In March we drop to 13¢/L saving and 13% discount on filters.
April will be 10¢/L saving and 10% discount on filters.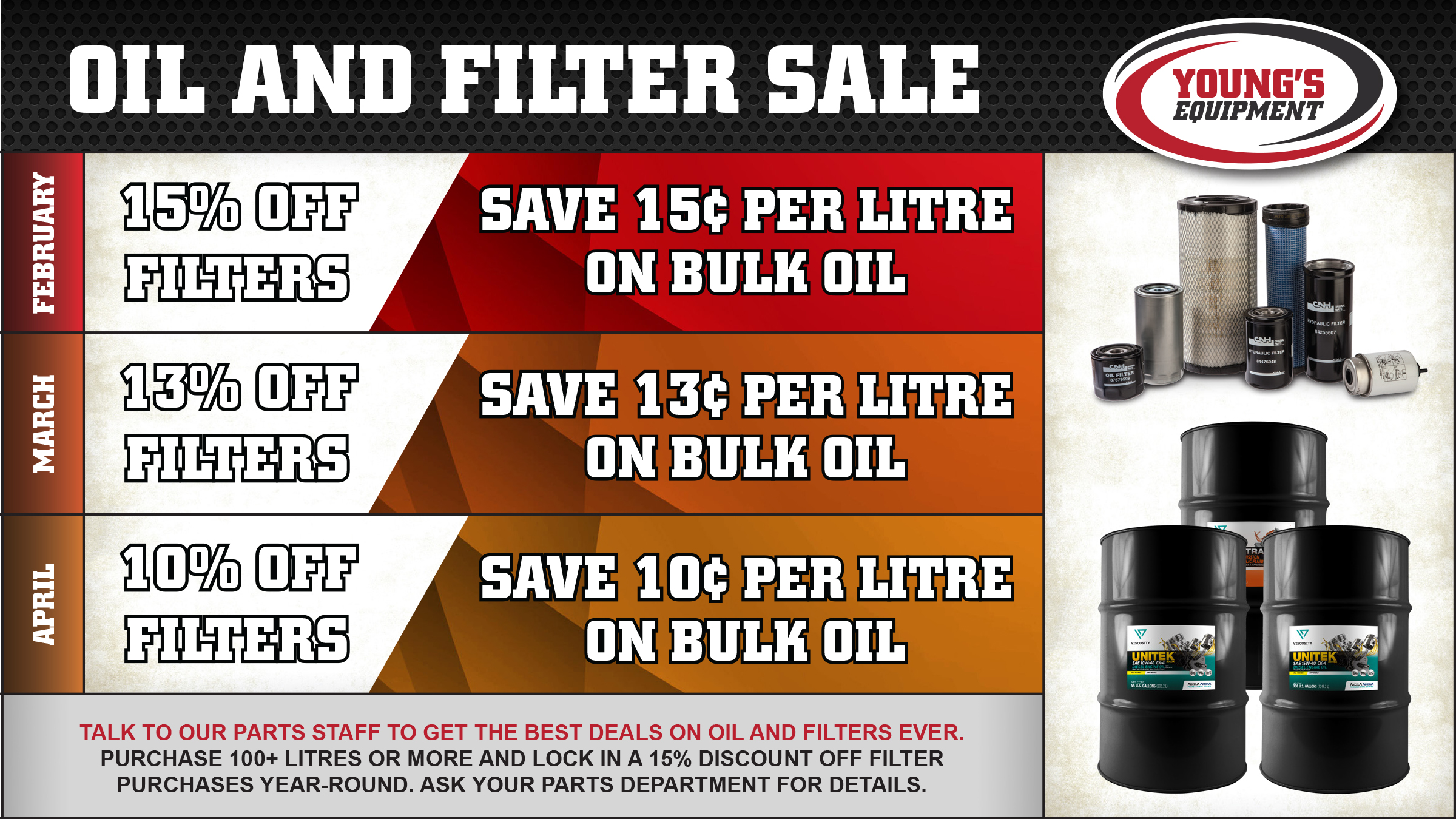 In addition to this great offer, take advantage of your chance to lock in a 15% discount on filters for the rest of 2022. By purchasing at least 100L of any combination of our bulk oils you will earn the best price on filters all year for everything on your farm.
Also if you are looking for a solution that makes handling lubricants in your shop hassle-free check out the 55 gallon Mobile Oil Dispenser below.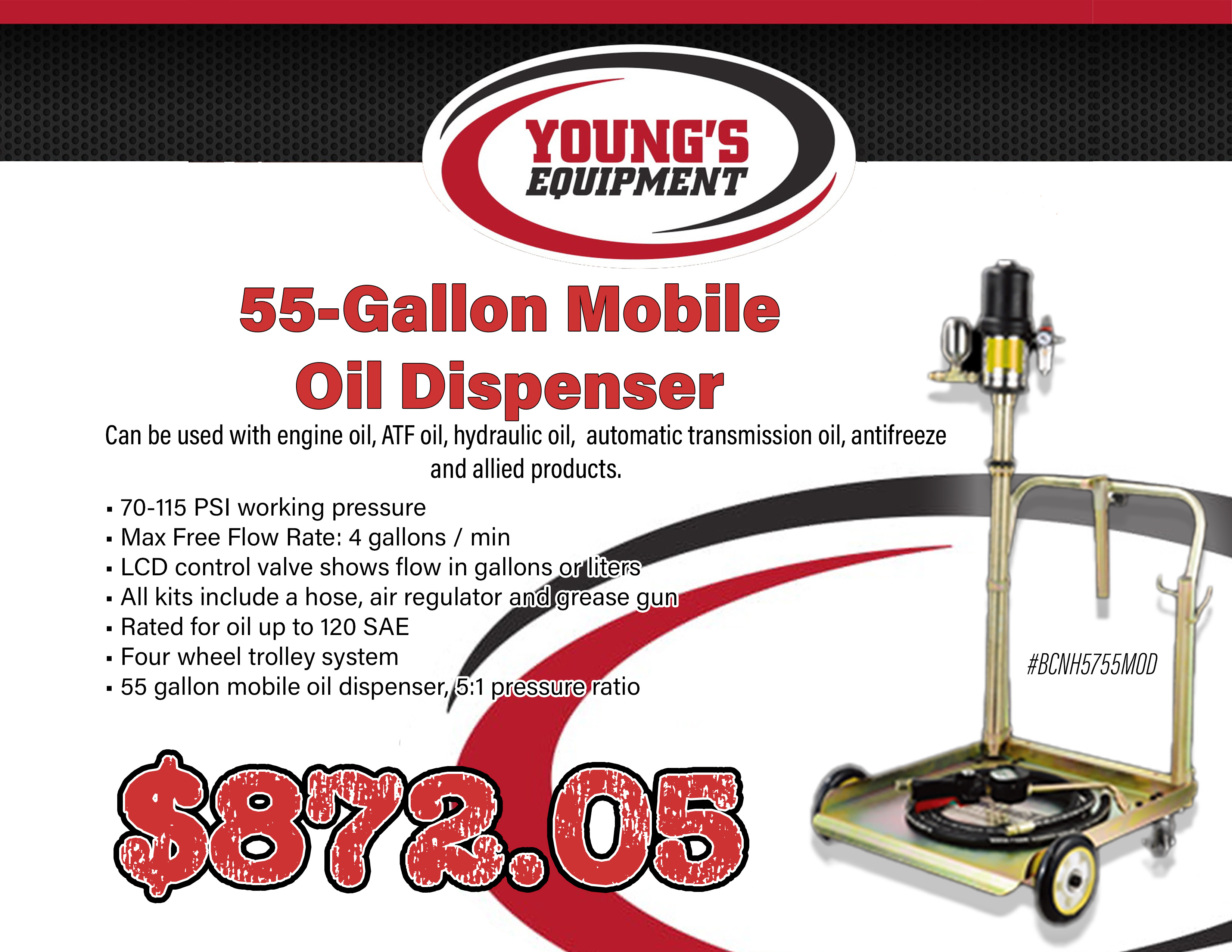 Needless to say that this is the right time to stock up for the upcoming season, and also consider the switch to synthetic lubricants to take advantage of its benefits. Ask your Young's Equipment parts specialist for details.
We are looking forward to seeing you soon!