At Young's Equipment it's all about providing you with the optimal tools you need for your farm, providing added value and finding the best solutions for you and your Equipment. That's why we would like to introduce two essential products for your harvesting operation to you:
Take Flexdraper Performance over the Top with

MacDon FD Series FlexDraper® Headers are designed to contour to the ground on rolling terrain for a close even cut. However, when cutting off the ground, the FlexDraper frame is locked into rigid mode. This setting limits the FlexDraper's ability to contour over rolling terrain. The ContourBuddy™ System solves that by allowing FlexDrapers to be used in Flex mode while cutting off the ground.

Take FlexDraper® Performance Over the Top! The ContourBuddy™ Performance Option is a simple mechanical system allowing the operator to run their FlexDraper unlocked in Flex, and utilize Auto Header Height mode while cutting crops off the ground. To accomplish this, the design uses strategically placed wheels under the FlexDraper for instant response of the Flex/Float system, mirroring the contours of the field while cutting up to 10 inches (250mm) from the ground surface.
The ContourBuddy™ provides operators with a number of performance benefits including:
Use of flex mode and auto header height while cutting off the ground - adjustable to leave between 4'' (100mm) and 10'' (250mm) of stubble*
Smooth, consistent stubble heights – ideal for reducing erosion, catching winter snow, and setting you up for planting
Reduced operator input – Set your cut height and go!
Reduced digging/picking stones
Eliminates the need for gauge wheels up to 10'' (250mm) stubble height*

Call or come in to your favorite Young's location today to ensure you have your ContourBuddy™ for harvest this year!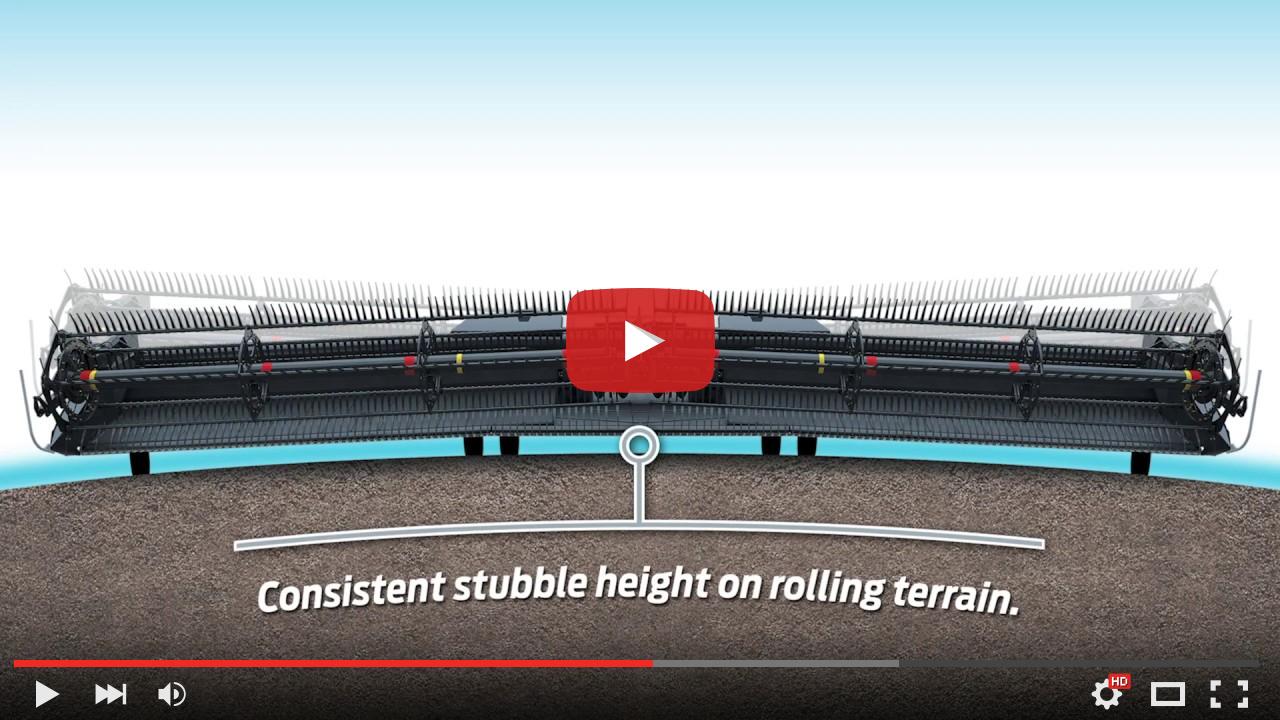 ---

Turbodrum is a heavy duty, high-capacity, retrofit feed drum for draper headers to replace the existing, standard feeder drum on draper heads. It comes complete with all internal components fully welded and assembled, ready to go. Just pull out your existing feed drum, then slip-in and install a Turbodrum - it's that easy.
Turbodrum is a complete easy replacement feeder drum that fits Macdon D60 and FD75 headers. If you are reading this then you already know the frustration of slow harvest speeds in bulky crops like canola, and even worse, the blockages and breakdowns caused by the standard feeder drum in these headers. Turbodrum is an instant fix to problems such as slow harvest speeds in bulky crops, and even worse, blockages and breakdowns caused by the standard feed drum. Turbodrum allows you to go faster and get the crop off in less time at less cost. It feeds better and it's reliable. Fitting the Turbodrum is quicker than fixing your original. Increase performance and efficiency and reduce loss of crop value.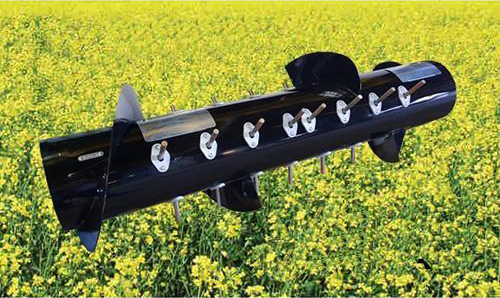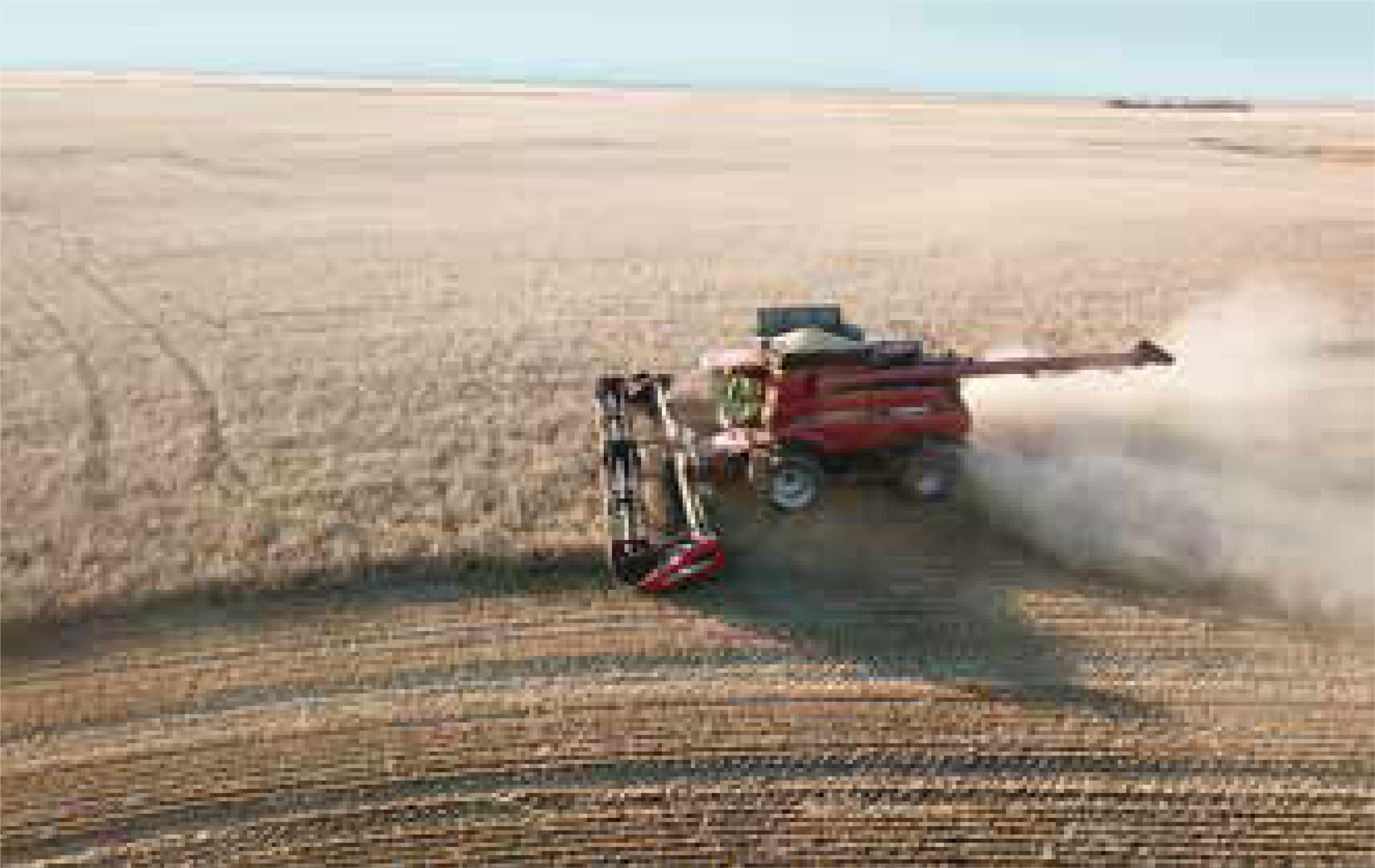 KEY FEATURES
More than double the number of retractable fingers with a far more aggressive pattern. It literally grabs the crop and pulls it through in a constant and steady flow so the load to the rotor/drum can be optimal. This in turn provides for a more steady and improved ground speed with more crop harvested each day and less loss of time over the harvest period;
A smaller barrel with taller flighting creates a huge gap for pulling through bulky crops: ideal to help eliminate blockages and pluggin;
Less flighting and more fingers, so the full width of the drum is used;
Turbodrum's unique patented paddle flights prevent repeating by eliminating the usual "dead zone" under the drum;
A large diameter, fully welded crankshaft: extra strength where you need it;
Infinitely adjustable finger timing to suit any condition for crop flexibility;
Eliminates the problematic and unnecessary reverse clutch by not blocking;
Field-fitted, clamp-on retractable finger holders;
Extends the life of the rest of your expensive machine by reducing shock loading and plugging;
Easy installation with clear instructions provided;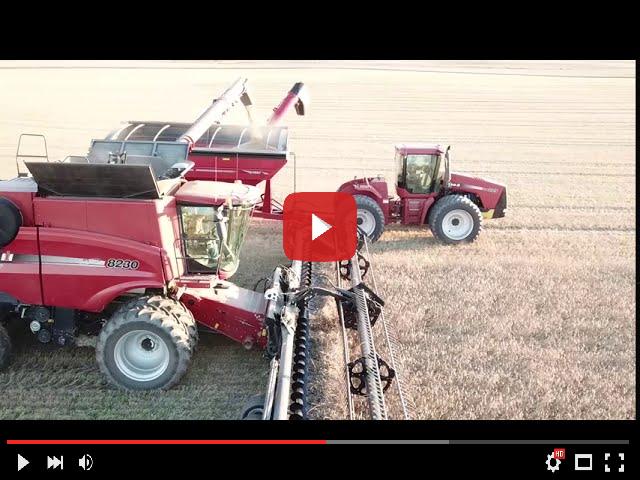 With prices on the Turbodrum being lower or comparable to OEM feed drums it's a great option to increase the efficiency of your header. The Young's Equipment parts staff have the knowledge on this and all the parts you need for a no-hassle harvest, come in or call today!