Consumer Choice Award 2019
Young's Equipment Inc has been recognized by the Consumer Choice Award (CCA) for the Farm Equipment Parts and Supplies in Regina award. Thank you to our customers and communities for giving us the chance to serve you! #ThankYouFarmers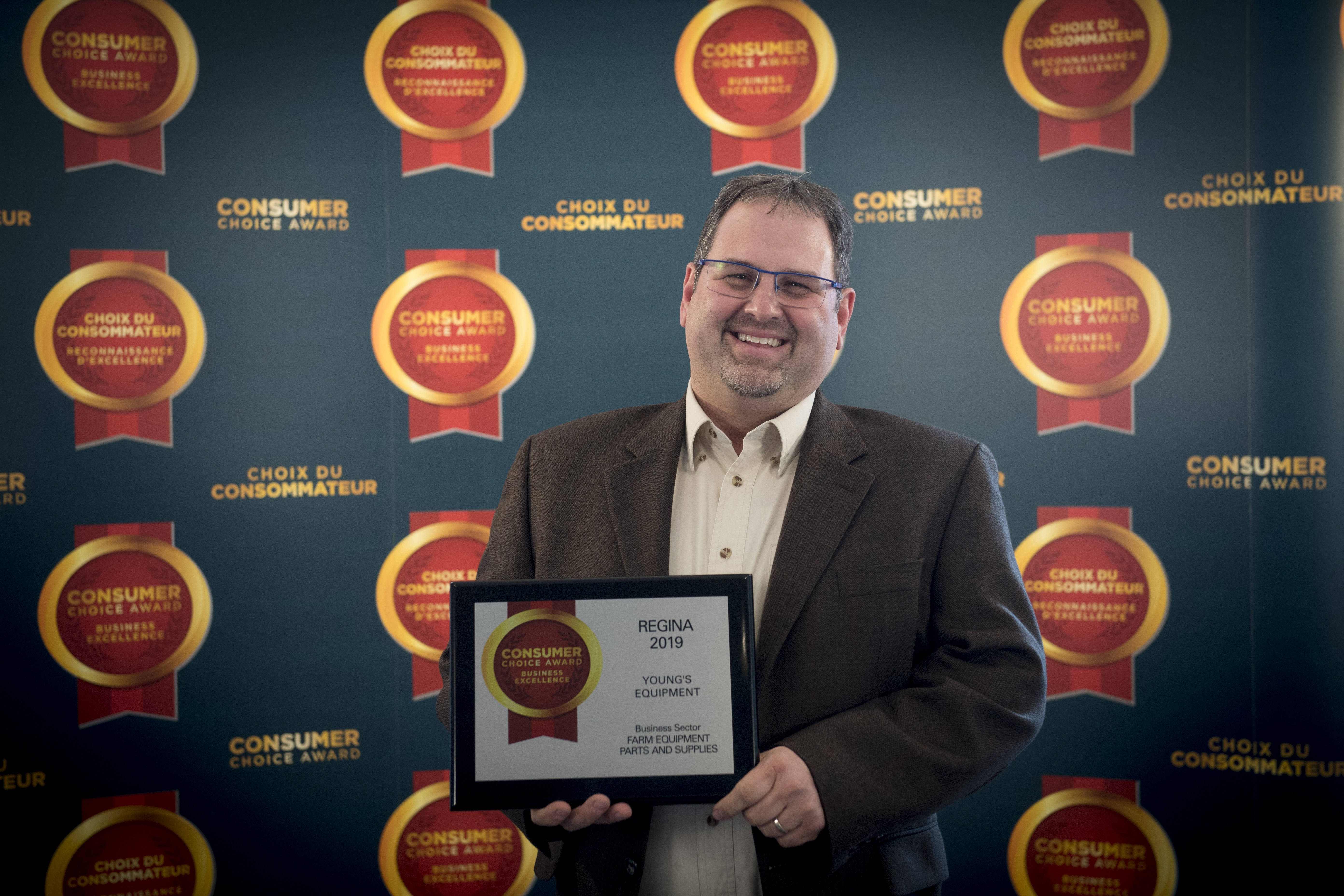 Consumer Choice Award (CCA) was established in 1987 and is considered to be the most distinguished award for business excellence in Canada. This is the only organization in North America to recognize business excellence by conducting third party market research of both the consumer & business community with statistical accuracy. The research method determines all the service providers, ultimately selects the top ranked companies and establishes the winner within each industry.
Each year across Canada, Consumer Choice Award gathers opinions, perceptions and expectations through the responses of thousands of consumers and businesses. All winners have gone through a rigorous selection process conducted by a third party research firm to ensure only the most outstanding service providers are the winners within their respective industry.
Consumer Choice Award lives in Calgary, Edmonton, Halifax, Hamilton, London, Montreal, Ottawa, Quebec City, Regina, Saskatoon, St. John's, Toronto, Vancouver, Waterloo and Winnipeg.