SSGA Partnership Campaign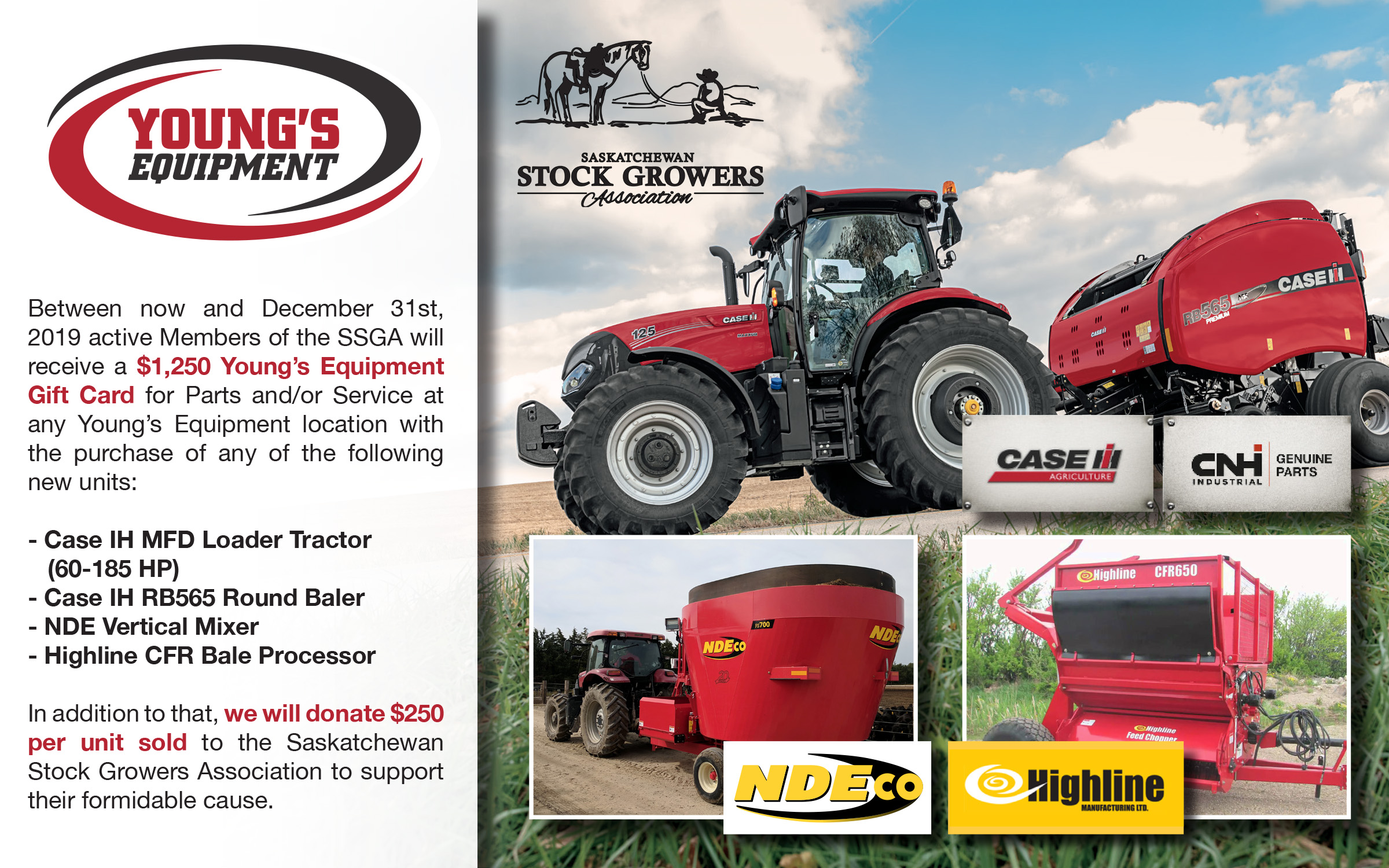 Since 1913 the Saskatchewan Stock Growers Association is the biggest and most passionate advocate for independent cattle producers in Saskatchewan. We consider the SSGA an effective, strong and independent thinking organization, determined to strengthen the industry for the good of the people and our Province. Young's Equipment and the Saskatchewan Stock Growers Association are upholding the same high values and today we are happy to announce our partnership and tell you how you will be able to benefit from it as well:
Between now and December 31st active Members of the SSGA will receive a $1,250 Young's Equipment Gift Card for Parts and/or Service at any Young's Equipment location with the purchase of any of the following new units:
- Case IH MFD Loader Tractor (60-185 HP)
- Case IH RB565 Round Baler
- NDE Vertical Mixer
- Highline CFR Bale Processor

In addition to that, we will donate $250 per unit sold to the Saskatchewan Stock Growers Association to support their formidable cause.
Safe to say it pays out to be an SSGA member, please klick the following button if you'd like to join them:
If you're interested in this offer, we will be happy to answer all your questions and assist you in all your needs. Give us a call, we're looking forward to hearing from you.