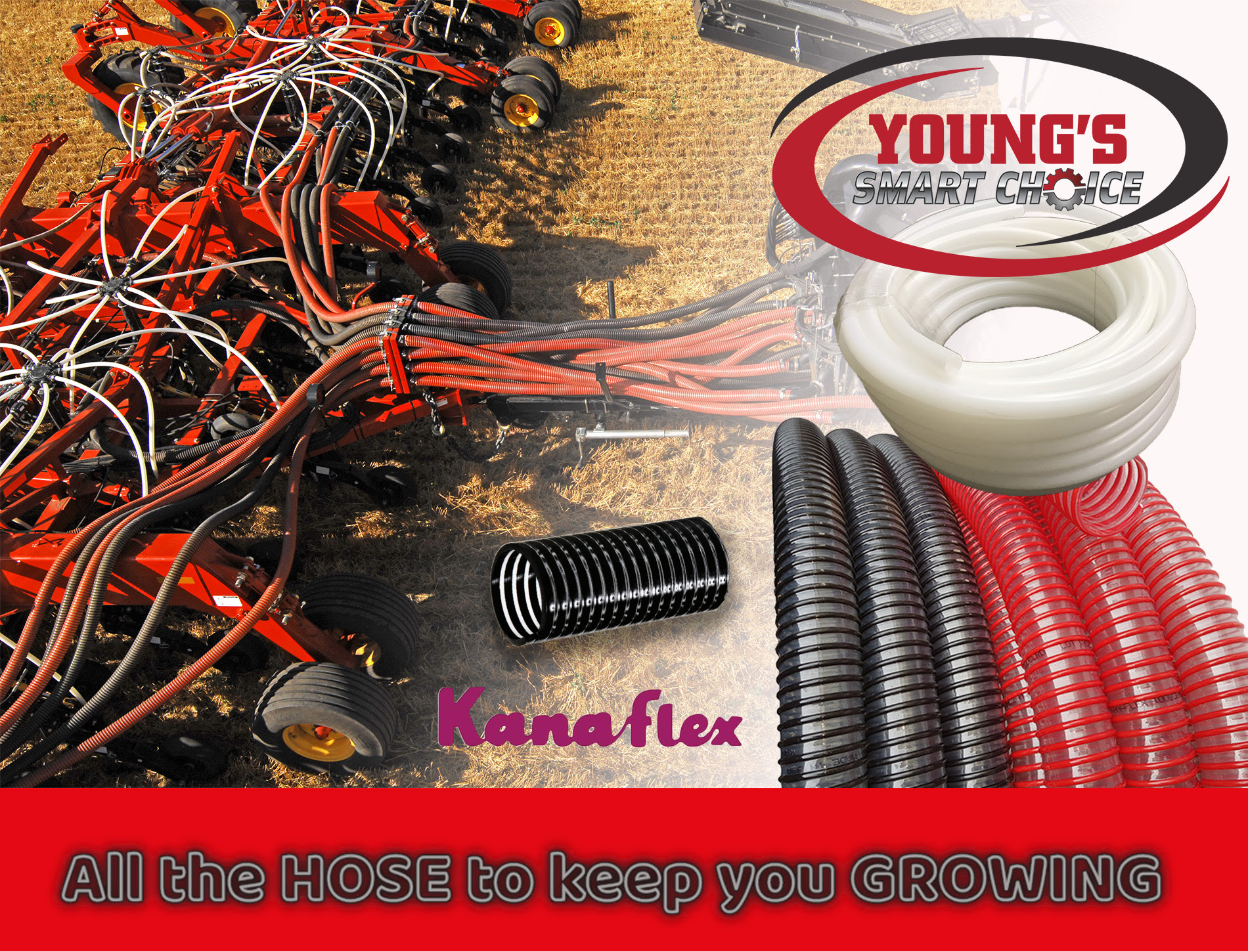 Hose to Keep You Growing
At Young's Equipment we are committed to helping you feed the world! That is why we have developed a complete selection of primary and secondary Air Seeder Hose to get your seeds from the tank to the soil where it all begins. Young's Equipment is your air seeder hose source for all brands including Bourgault® and Vaderstad®/Seedhawk®. We are fully stocked and ready to meet your Air Seeder Hose needs and you can be sure to receive exceptional service at any of our nine locations. Contact one of our Parts Professionals to discuss your air seeder hose requirements today. 
Kanaflex® polyurethane lined primary hose is available in red or black and offers superior flexibility, it is light weight and resistant to abrasion and protected from UV degradation. 
Kanaflex® PVC primary hose has excellent abrasion resistant qualities and UV protection. Available in white or black. 
EVA plastic tubing is available in 3 sizes. 7/8", 1", and 1.036". Our Parts Teams will be happy to assist you in finding the right size for your air seeder.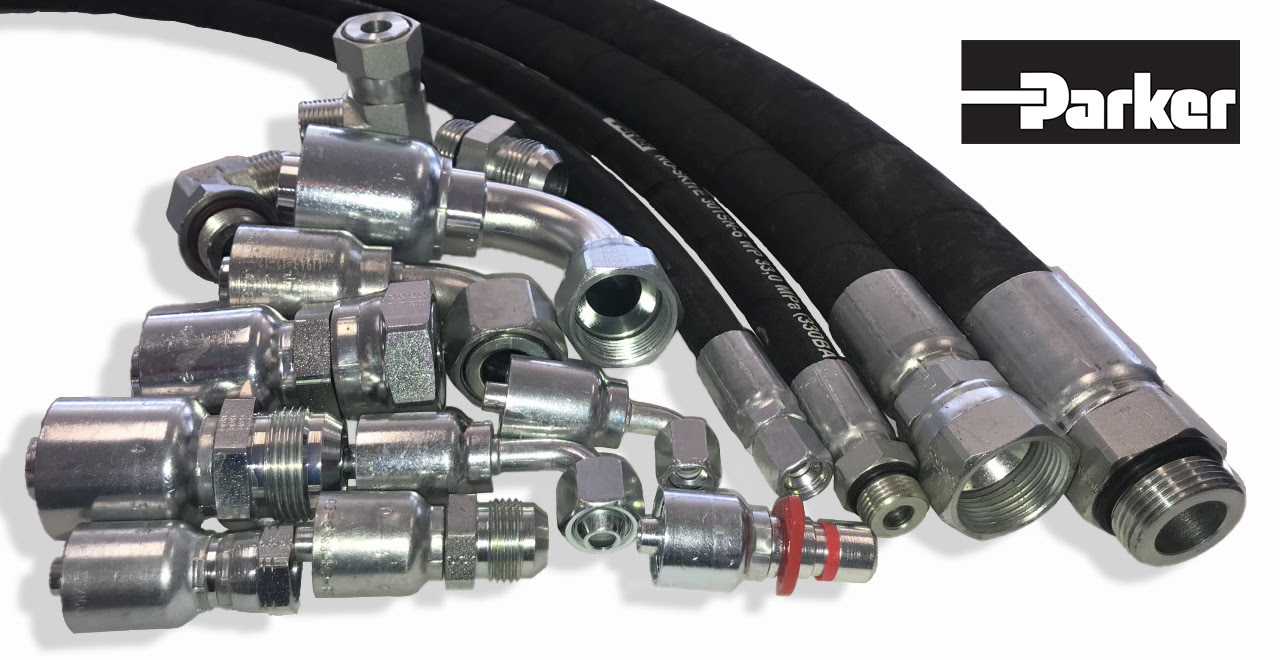 The field conditions followed by the harsh winter takes a toll on all hoses on your machine, not just the seed and fertilizer runs. Now is the best time to check the hydraulic hoses as well. And once again Youngs Equipment has you covered. Each of our locations is fully stocked and equipped to provide custom made hydraulic hose from 1/4" to 1" double braid that is far superior to OEM hoses. Our wide selection of fittings is ready to meet your needs during pre-seeding maintenance as well as to get you going again when the unexpected occurs. You can count on us!
Being prepared is your specialty. You know as well as anyone that when it is go time the preparations you make now will save you time, frustration, and expense. Does your drill have the same hydraulic hose repeated for each opener? Don't let a blown opener hose stop you. Keep a few spares on hand and save the extra road trips when you could be in the field.
In addition to air seeder and hydraulic hose, at Youngs Equipment we have hose for many other applications. From heater hose and fuel line to water discharge and vinyl tubing with or without nylon braid. Whatever your hose needs are, we are ready to help keep you growing!
Visit your nearest Young's Equipment today!
Your Young's Equipment Team