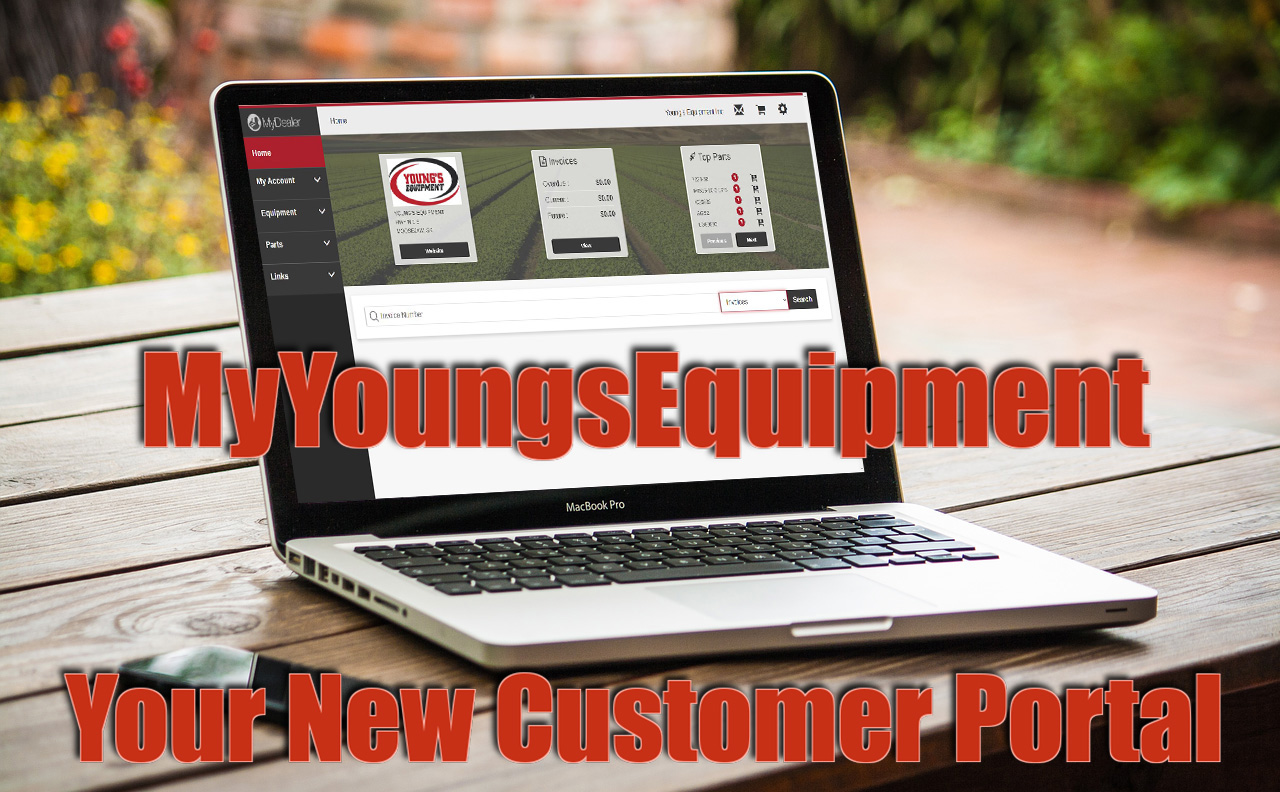 My Young's Equipment - Your New Customer Portal
We are proud to be able to introduce the MyYoungsEquipment customer portal to you, the around-the-clock access to your account and equipment information. MyYoungsEquipment is a web-based tool that provides real value at no cost to you and your operation. Your MyYoungsEquipment access gives you a sleek, modern and easy to use interface with a secure environment. All of your information with Young's Equipment is at your fingertips and editable anytime.
In the "My Equipment" section we store valuable information about your machines. Information that is shared with only our staff and can be updated by you or us anytime. If you acquire a new treasure you can easily add it to your MyYoungsEquipment profile or if you no longer own it, remove it, which makes your conversation with us much easier when it comes to service for your machine and the processes more fluent.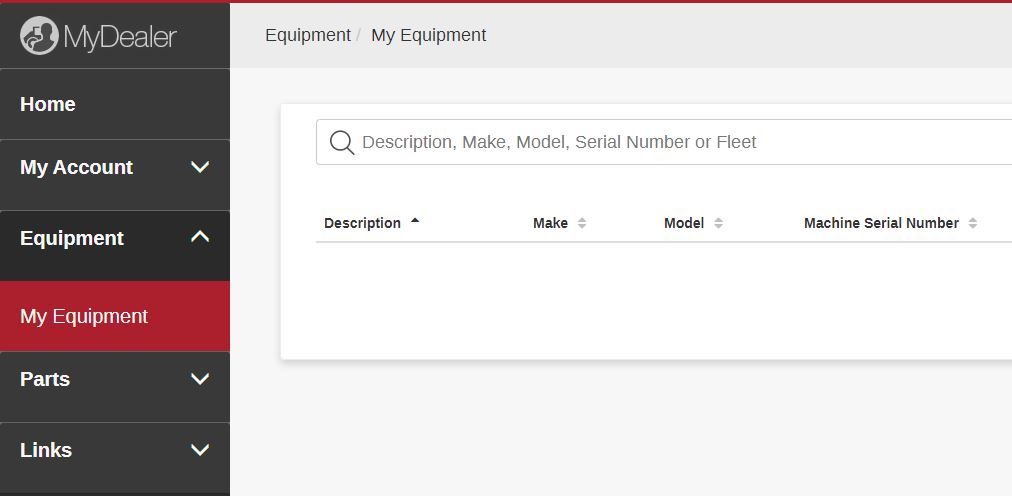 Not only does the "Parts" section of MyYoungsEquipment allow you to order parts directly from your preferred Young's Equipment location, but you can even save shopping lists and order them for reoccurring purchases whenever you need the parts without having to memorize part numbers or to look them up all over again. For the machines in your shed a filter list in MyYoungsEquipment is a must-have tool that saves time and hassle.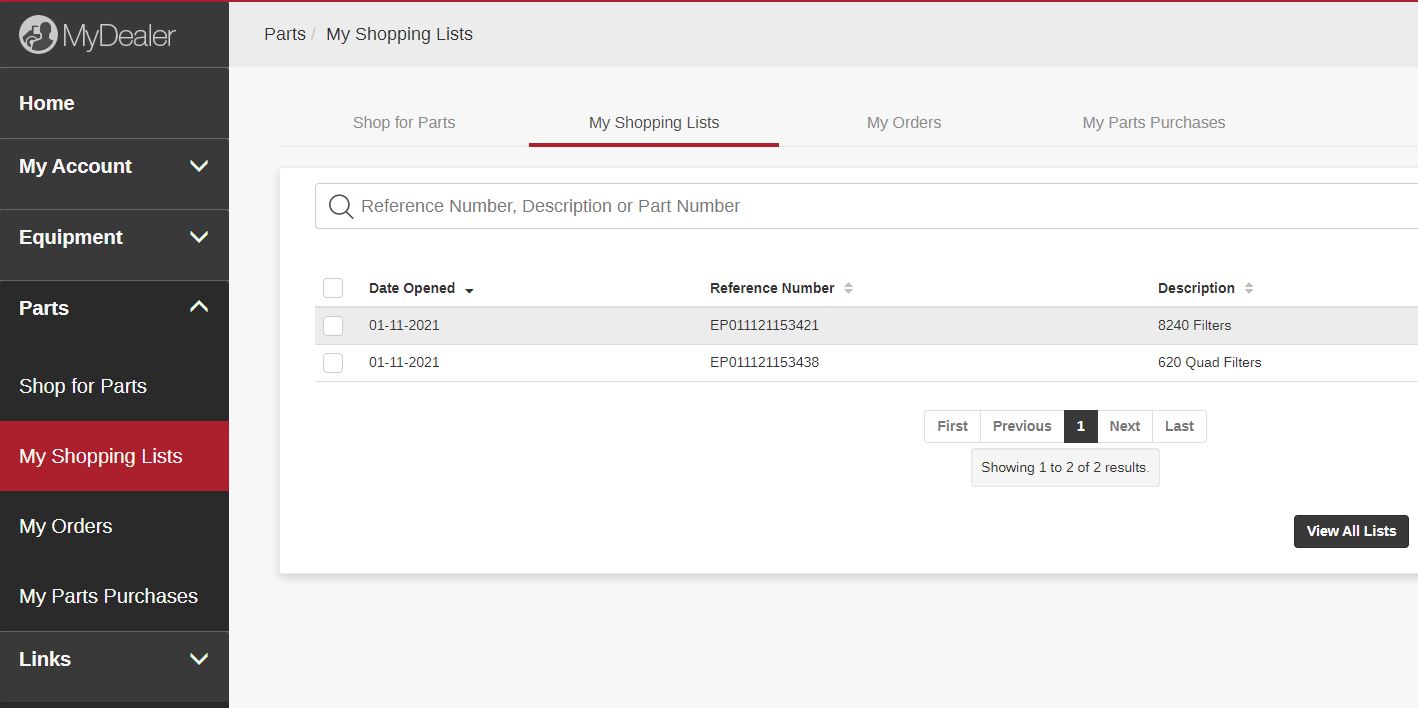 But of course your MyYoungsEquipment access gives you the opportunity to directly look up parts as well. Currently the portal links directly to CaseIH, Bourgault and Seedhawk/Vaderstad parts books and we are constantly working on adding more vendors to that list.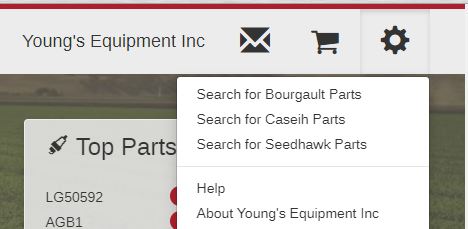 In the "My Account" section you will find all past and current parts invoices as well as a handy Tax Summary. You can select, download or email any invoice or statement you're interested in. If someone misplaces an invoice, no more wait time until we send it to you, it's now available anytime for you.
Last but not least, you can contact any department you'd like to communicate with at any given time, even long past opening hours by clicking on the envelope in the top right corner.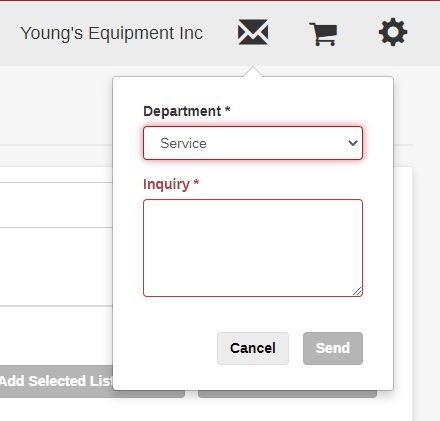 MyYoungsEquipment is completely free for you, to take advantage of all the perks it offers. Simply visit www.youngs.ca and click on "Sign Up" on the very top of our homepage. Once you have signed up you will get a confirmation email within 24 hours. When you have confirmation you will find "My Young's Equipment account" in the top right corner of our homepage at www.youngs.ca. That is your permanent access point to your MyYoungsEquipment portal.

Make sure you follow our social media pages to get information on the best deals and specials year-round.